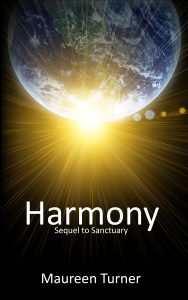 Captured yet again, Anael is subjected to Ezekiel's cruel punishment. Imprisoned once again on a charge of sedition, he believes things cannot get any worse, until Leyla visits him in his prison cell with an ultimatum.
Personal relationships are forged whilst others fail as both Astraens and Humans find an affinity in re- building their shattered corner of Britain. However, Ezekiel remains steadfast in his hatred of Anael, a hatred that will ultimately lead to a showdown between the two of them. Will Anael survive yet another attack by his Commanding Officer?
Through it all, Anael realises that a stolen kiss in the snow was just the beginning of a love affair between two, not so different species.
With a shocking discovery, could all the effort of bringing Astraens and Humans together be thwarted yet again? What more could possibly go wrong?