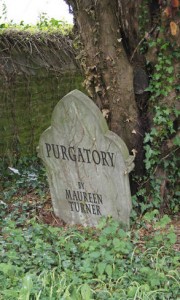 A collection of twelve short multi genre stories.
PURGATORY – Who is the weirdly attired stranger with his warning of not attempting suicide to escape your crimes?
THE SPRITE – There's something lurking at the bottom of the garden. Something called Cassandra, but is it friend or foe?
VERA NUSS – A teenager living in post W.W.2 London is confronted by a naked man late one night in her back yard. Where did he come from and why was there smoke coming from his body?
THE WORST CHRISTMAS EVER – Ron  Roberts was going through a bad time as Christmas approached. Out of work, a nagging wife, but then he is thrown a lifeline. Temporary employment as 'Father Christmas' in the town's department store.  A reprieve of sorts but he hadn't bargained on meeting little Tristan…or his brute of a father.
SIZZLING – James couldn't take his eyes off Saskia as he enjoyed an after work pint at the pub. He was going to wish that he had gone straight home to his wife but at that moment his common sense had abandoned him. Saskia was beautiful and sexy…quite sizzling in fact.
These are just some of the tales in Purgatory.
Available through Amazon: